Regular price
Sale price
R 2,299.00
Unit price
per
Sale
Coming Soon Boet!
View full details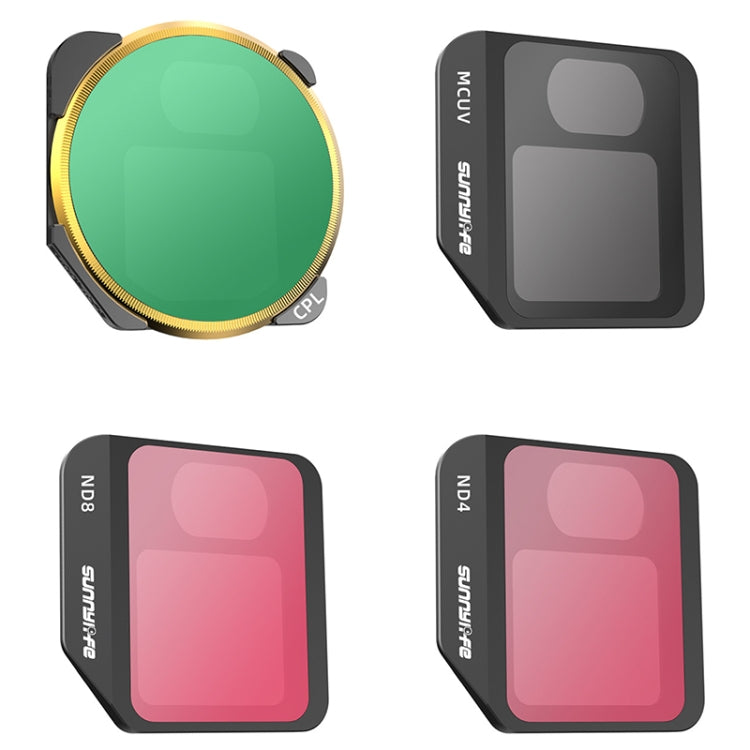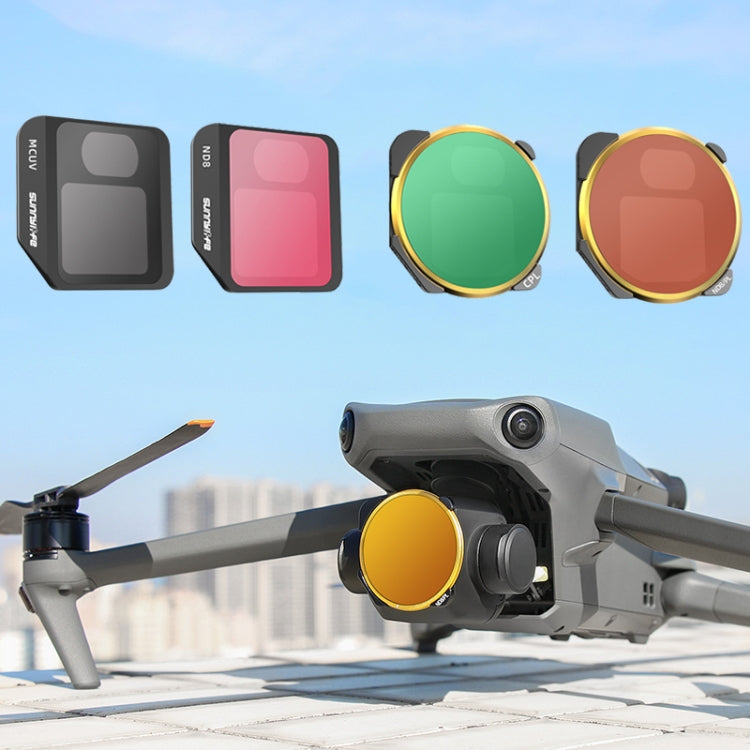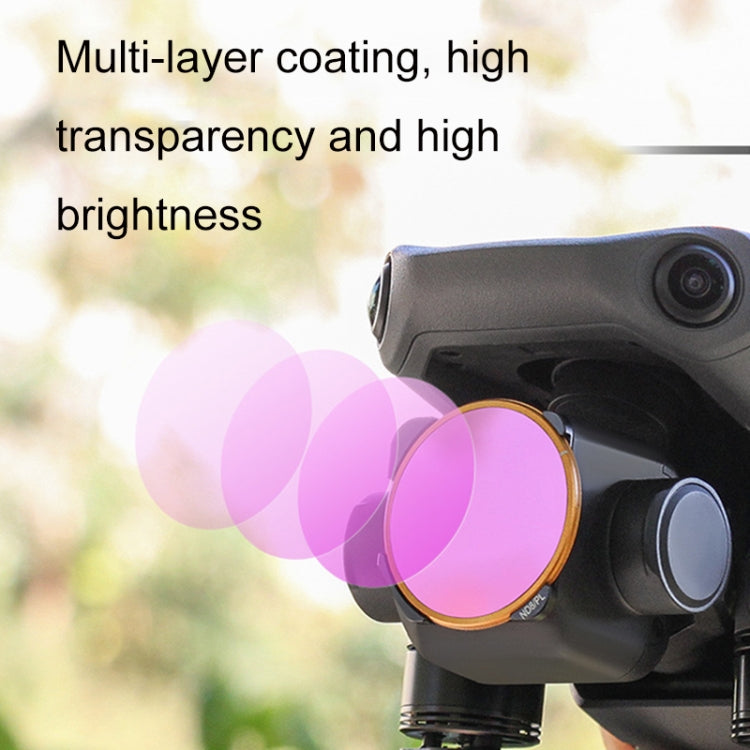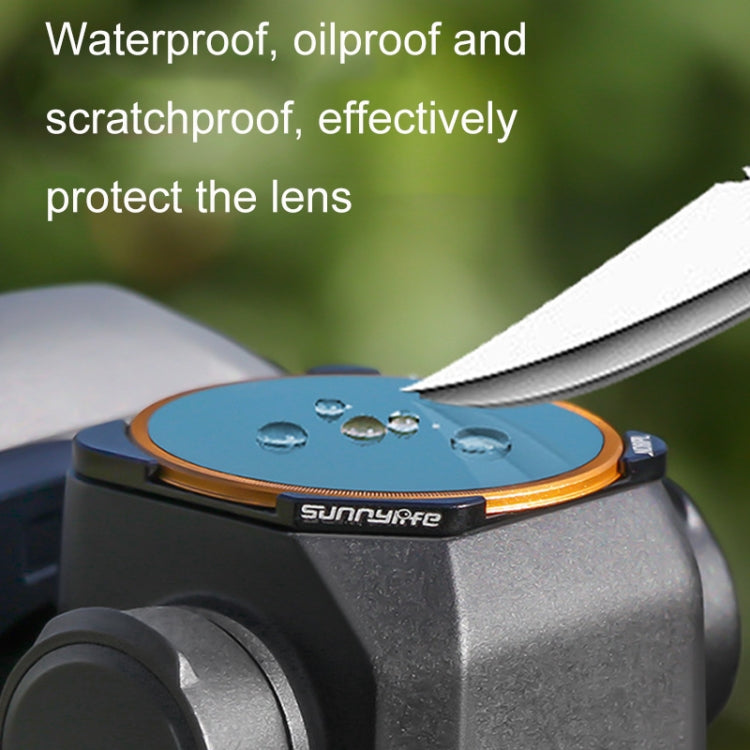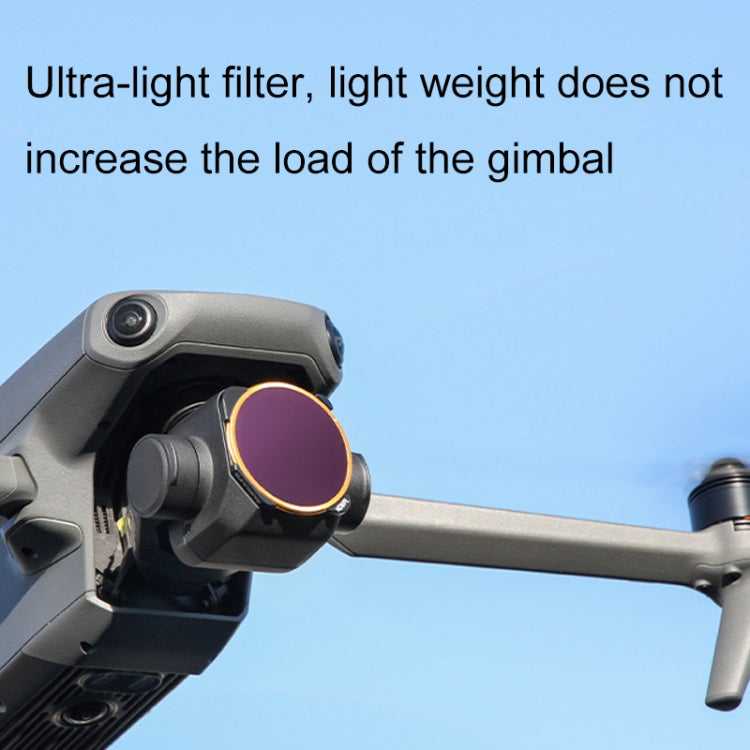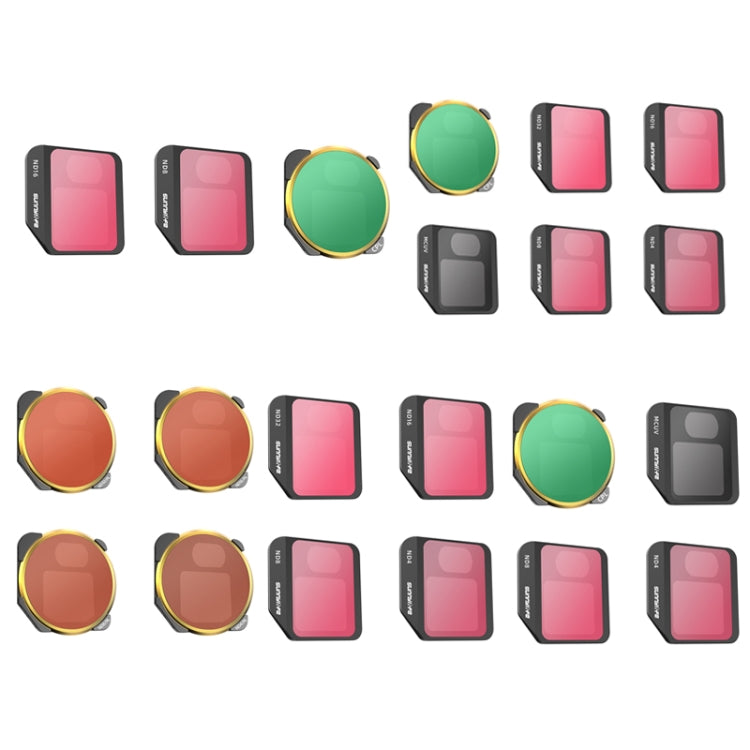 The MCUV+CPL+ND4+ND8 filter set for the DJI Mavic 3 is a versatile accessory that enhances your aerial photography and videography capabilities. This filter set includes multiple filters, each serving a specific purpose:
MCUV Filter (Multi-Coated UV Filter): The MCUV filter protects the camera lens from scratches, dust, and fingerprints while also reducing ultraviolet (UV) light. It helps improve image clarity and reduces haze in your aerial shots.
CPL Filter (Circular Polarizer Filter): The CPL filter reduces glare and reflections from non-metallic surfaces such as water, glass, and foliage. It enhances color saturation, increases contrast, and provides more vibrant and visually appealing aerial footage.
ND4 Filter (Neutral Density 4): The ND4 filter is a neutral density filter that reduces the amount of light entering the camera sensor by 2 stops. It is useful in moderately bright conditions, helping to slow down the camera's shutter speed for smooth video footage or achieving a slightly longer exposure for still photography.
ND8 Filter (Neutral Density 8): The ND8 filter is a stronger neutral density filter that reduces the amount of light by 3 stops. It is suitable for brighter environments where you need to further decrease the camera's shutter speed or achieve longer exposures without overexposing the image.

By using these filters, you can have more control over your Mavic 3's camera settings and achieve professional-looking shots with improved image quality and creative effects. Whether you're shooting landscapes, architecture, or any other aerial subject, this filter set provides versatility and flexibility to adapt to different lighting conditions and capture stunning visuals with your Mavic 3 drone.
We'll get your order to your stoep faster than you can say 'lekker boet'!
Locally available stock

Goods are kept in stock at our Warehouse in Centurion or Takealot, for speedy delivery or collection.

Same Day Shipping

Orders placed before 10am on weekdays will be shipped from our Warehouse in Centurion on the same day.

R120 Flat Rate Delivery Fee

Flat Rate Shipping Fee of R120, from our door to yours. Orders over R999 get FREE shipping.

Door To Door Delivery

Your order will be delivered to your door by The Courier Guy, within 3 working days.